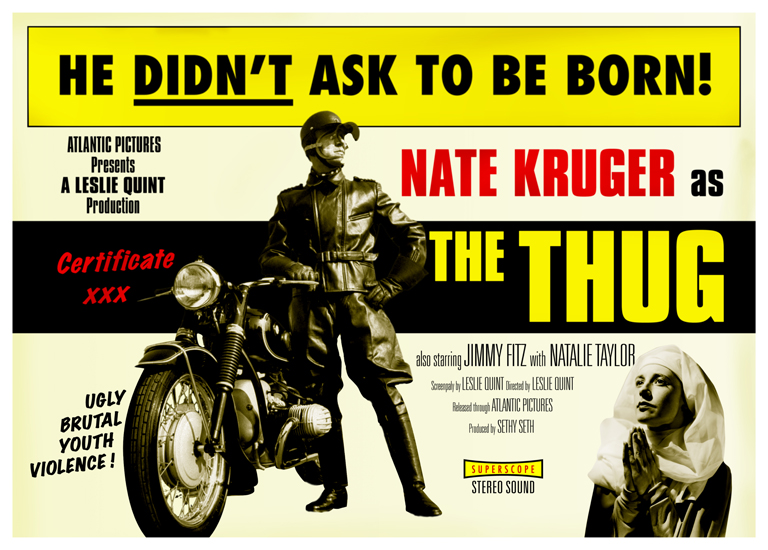 A little over ten years ago, myself and writer/director Richard Sclater made a one-off show for Paramount Comedy Channel called Sir Leslie Quint: A Life in Film. Only this year, I finally got my hands on the episodes.
The show was a tribute to our love for the bizarre, eccentric and sometimes deeply offensive British film directors such as Ken Russell, Michael Winner and John Boorman. All pushed the boundaries of cinema and all lived lives as large as the characters they put on screen.
Named after my favourite character in one of my favourite films (I'll leave you to work that out), Quint also represented those types of Englishmen who seem forever lost in time, forever out of touch and forever remaining positive in the face of monstrous adversity -usually of their own making.
Our show also set out to lampoon the cultural trends of cinema and society through the decades of the 20th Century, as seen through the bemused eyes of one of its survivors.
We wrote it by Richard interviewing me in character and improvised my responses to various questions about my life, work, films and controversies. This was then hammered out into a script.
We had great fun filming this series, shot on location in London, such as Mayfair, Soho and Hampstead Heath. some of the shots we got in the Red light district we had to do on the sly, often met with disapproving glares from large men in doorways to sex clubs – who knew these gentlemen didn't want their face captured on camera. But, thanks to bold and cunning moves by Jedd Thomas and Will Sinclair, we got more than we could have hoped.
We wanted Quint to have lived and breathed key moments in history, much like Forrest Gump or Woody Allen's Zelig, but on a much smaller budget. I'd also like to mention the superb work by Paramount's in-house design team led by Chris Wainwright, who worked above and beyond to interweave Quint into documented archive imagery and also to create those absolutely brilliant movie posters, most of which I would happily hang on my wall.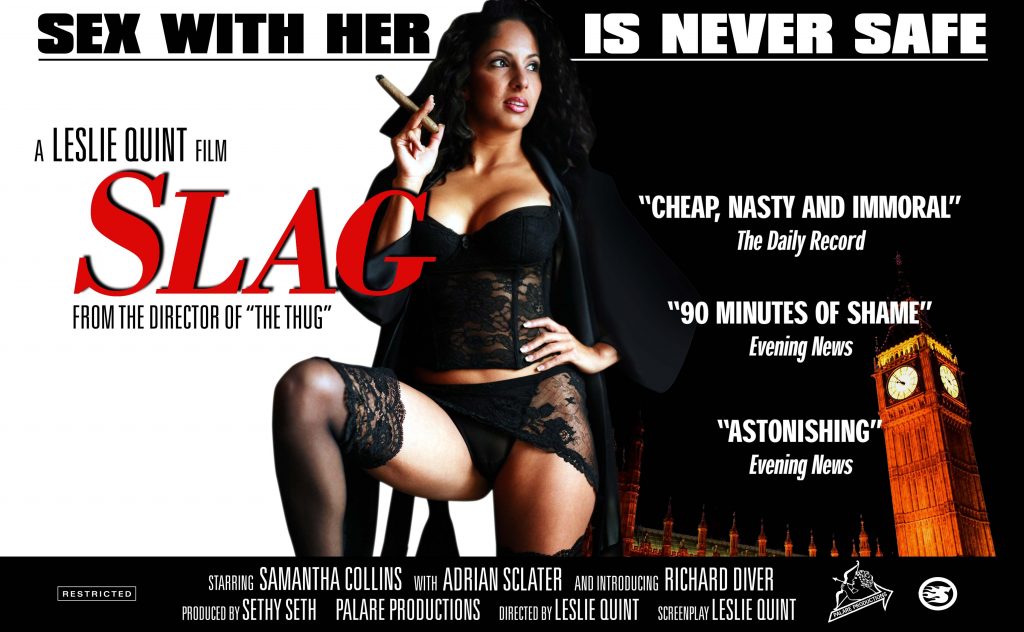 It's the little details, I feel, that make this show come alive, encouraging pausing to study the frame for easter eggs and almost-hidden gags.
Even after all this time, I feel that Quint still stands up. We were very proud of what we achieved with virtually no money, back before people could just shoot on a smart phone and edit on their laptop, and we're still proud of it now. It's dark, twisted and more than a little mischievous, but also warm, nostalgic and Quint himself is a strangely likeable monster.
It's perhaps ironic that watching this series again makes me nostalgic for a different time in TV land. We were given complete creative freedom on this little documentary. I suspect that would not be the case these days. Paramount actually went on to commission us to write a pilot episode for a full series. Sadly,  due to a change in management, this never saw the light of day. But I can assure you it's a cracker.
A year or so later, Paramount rebranded as Comedy Central, or 'The Friends Channel', with little interest in making original shows. So it goes. But I like to think that Leslie will one day return. You can't keep someone like him down for long…
You can watch the full series of Sir Leslie Quint: A Life in Film right here on YouTube.